Lakeview Cafe
Serving employees of the District School Board of Pasco County, Florida since 2011

Available daily – Sandwiches, wraps and lunch salads. First come, first serve.
Monday
Entrée: You Pick your Lunch
Soup: no soup today
Tuesday
Entrée: Turkey Pot Pie or Veggie Pot Pie
Soup: Pasta Fagioli
Wednesday
Entrée: Meatloaf with Roasted Potatoes
Soup: Chicken and Rice
Thursday
Entrée: Baked Ziti with Caesar Salad and a roll
Soup: Tomato
Friday
Entrée: Nacho Day (Beef or Refried Beans)
Soup: no soup today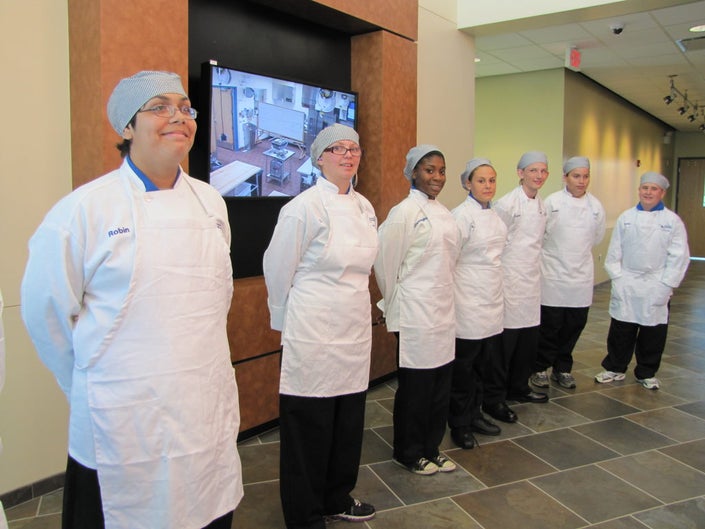 Our students in this academy program will be prepared for futures in the food service industry.
Land O' Lakes High School is proud to announce that we are now fully up and running with the Land O' Lakes Culinary Academy takeover of Lakeview café from FNS. By pre-ordering your meal will be prepared and ready for you when to arrive. Please understand that all meals and soups are made fresh each day and some selections are limited based on product availability and previous sales. Order early and assure yourself the dish you want is prepared for you prior to it possible selling out.
Hours of Operation
Lakeview Manager- JoAnn Zio 
LUNCH
MON – FRI
10:20am – 12:30pm
(12:30-1:30 pickup only with online order)
The Cafe is located at Academy of Culinary Arts facility at Land O' Lakes High School, located at 20325 Gator Lane, Land O' Lakes, FL 34638. The academy is designed to excel in cooking and food service. Students will leave the program with the skills and certifications they need to go directly into the workforce or pursue advanced degrees.